Wider generations, from freshmen in 20s to experts in 70s, combine fresh sensitivity and technique and experience of skilled expert craftsmen, and create novel original work, idea and sewing skills together as the perfect place for MONODZUKURI
Location

In the head office
Members

20
Equipments

Computer controlled machine 3, Skiving machine 2, Manual cutting machine 1,
Sewing machine 18, Arm sewing machine 5, Overlock machine 1, Post sewing machine 1, Bartacking machine 1
CAD 4, CAM 1, Automatic cutting machine 1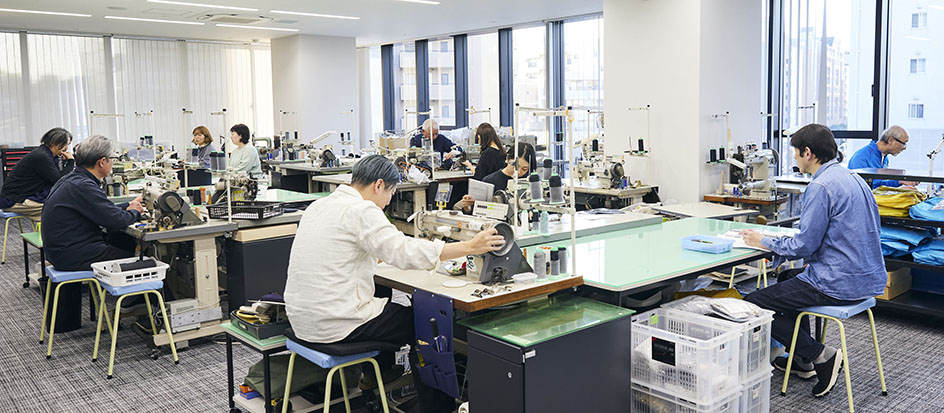 Sample Making
Both sales representatives and sample making craftsmen attend the meeting with clients.
This system enable to make the bag closer to the actual image and to make a suggestion of revising the specification.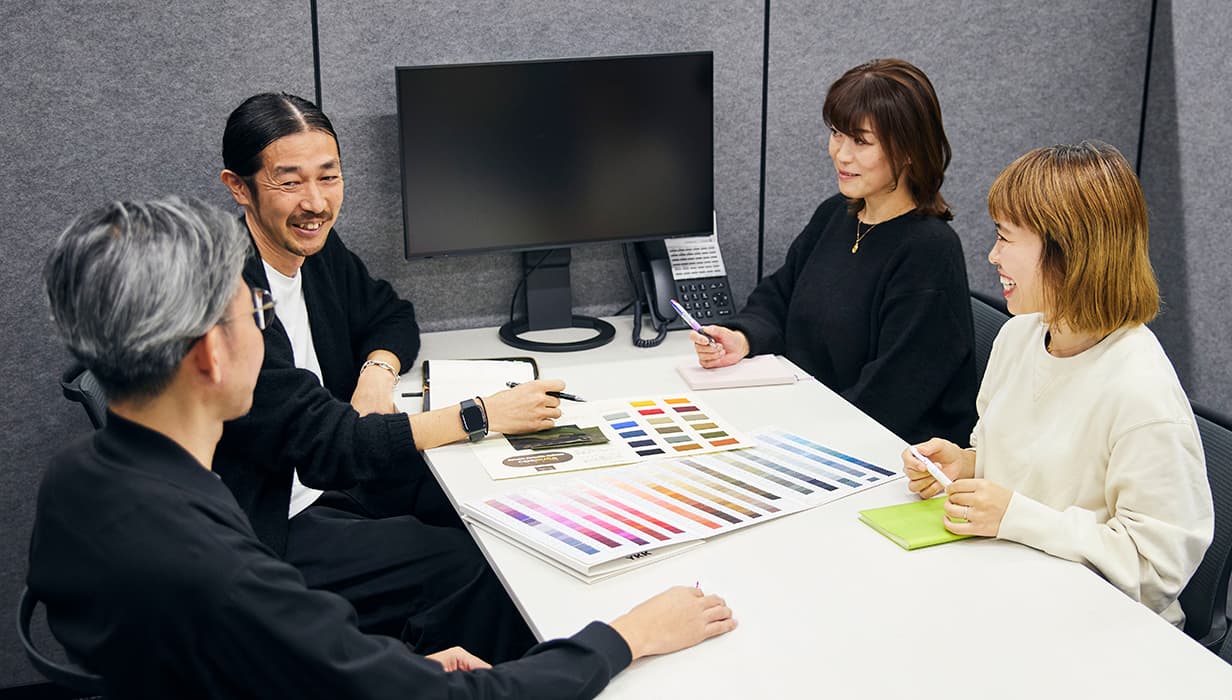 CAD/CAM
CAD/CAM in the craft studio was introduced in 2000 for making and managing pattern papers.
CAD enable us to correct the detail data easily and quickly.
CAD/CAM are connected to factories online, and the precise data is shared efficiently among craftsmen.
Furthermore, clients can share thier CAD data directly with our studio, so the clients images can be reflected clearly.

Record For Production
Every time craftsmen make sample bags, they record all the data required for production and share the data with other sections related to the product.
We use these data as manufacturing, moreover, the data can be utilized for re-production after years or developing a new item.
Recording and organizing all data with considering production efficiency result bringing up craftsmen with MONODZUKURI.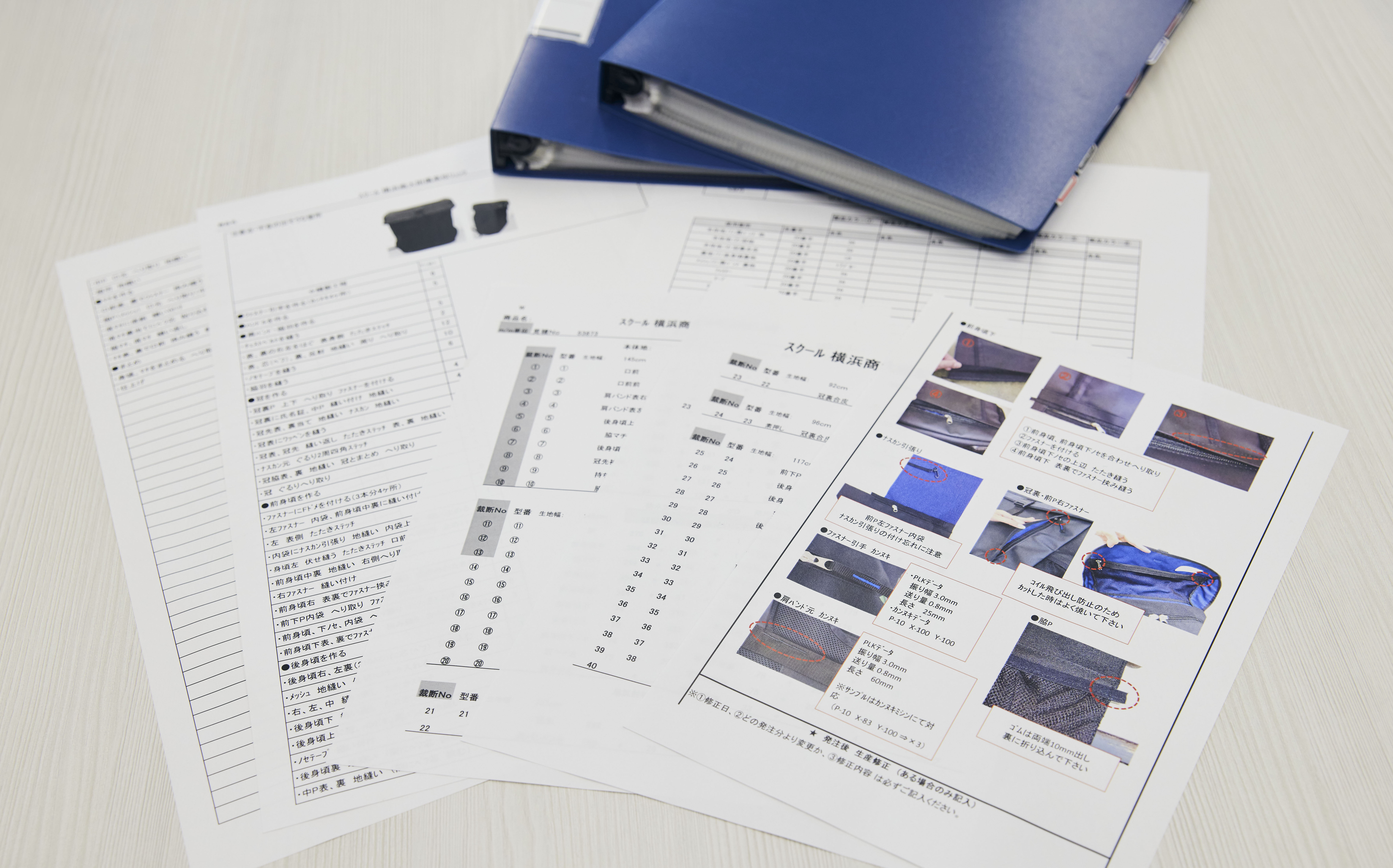 Repair
We repair used bags as a subcontoractor of repair chain stores and fashion brands, by replacing fasteners, metal parts, lining fabrics, and sometimes reforming bags.
Bags for repair are "Real Textbooks" that teach us what kind of parts need reinforcement and how the sprcification should be for less damage.
Craftsmen feed back the knowledge from the textbooks and redound to the higher quality of MONODZUKURI.