Own factory with the proofed technique and throughout system such as cutting by CAD, sewing, inspection, and shipment.
Products small goods to large-sized bags such as men's backpacks.
Location

Choshi city, Chiba, One hour drive from Narita Airport
Members

43
Equipments

Sewing machine 34, Arm sewing machine 6, 2-needle lockstitch machine 11, Computer controlled machine 8, Post sewing machine 2
Overlock machine 1, CAD 2, CAM 2, Automatic spreading machine 2, Fabric cutting machine 1, Press machine 2, Needle Detector 1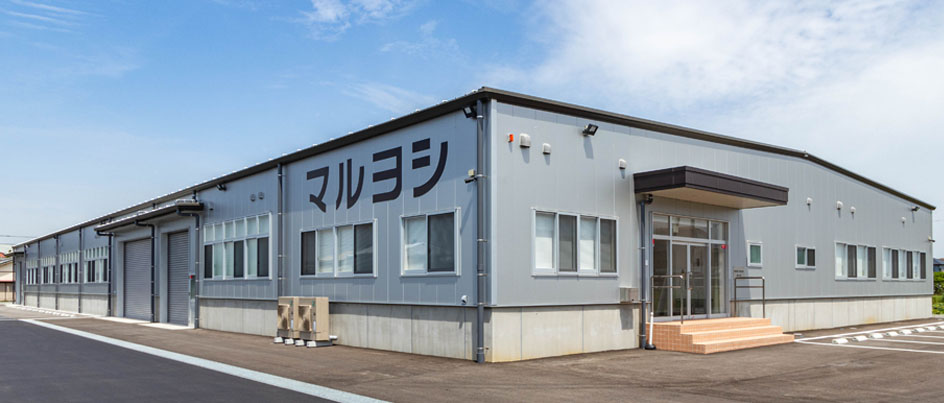 Every production is accordance with the data put together during sample making stage. We are making efforts to solve technical problems on improving quality by striving to be creative and original, so that we can proudly provide and inherit "Made In Japan" products with MONODZUKURI spirit.
Cooperation with subcontract partners is a great means to correspond clients' needs such as quantities and delivery terms.

Cutting
Introduction of two different up-to-date CAD/CAM enables to cut various materials in better quality and to manufacture small quantities.
In addition, they reduced lead time and made quality enhancement come true by utilizing each peculiarity such as cutting double thickness and improving cutting speed and accuracy.
More layers and materials

It is now possible to cut 2.5 times more layers and also to cut without sticking vinyl or PVC materials each other.

Faster and higher accuracy

The cutting speed is now 1.5 times faster with maintaining the high cutting accuracy.

Sewing
Development of original sewing techinique

MARUYOSHI possesses original techinical knowledge and sewing skill required to achieve high quality and efficient production.
We make an effort to obtain better techniques by cooperating with Craft Studio in the head office every day.
Thought-out sewing techniques

To pursue proper finish to keep brand images of each item,
we carefully sew thinking out adjustment of sewing machines, development of tools, inspection of materials and visual aspect of stitches.


Inspection
100% inspection of every piece

Cheking properly different points of each item by the technical staffs.
Paying careful attentions to every detail.