We produce various OEM products of well-known brands and character merchandising based on the wide experience and reliable production system.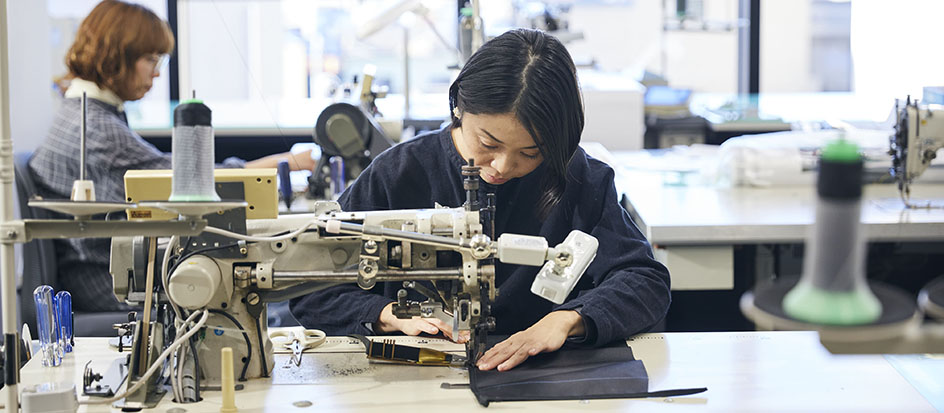 OEM FLOW
Inquiry / Request

Listen to your request and inquiry such as Purpose, Cost, Quantity, Delivery, and production place, etc.

Planning & Quotation

Plan designs considering the trend, techniques and our experiences and submit our quotation.

Sample making

Select materials among various options according to your request.
Then make a sample in our craft studio.

Review and Modification

Review the sample with the clients and discuss about modification to finalize.

Final sample completed

Make a final sample reflecting the final request.

Final quotation and Agreement

Final quotation is provided based on the final sample. After confirmation, agreement is proceeded.

Production

Produce the products in our own factorys or subcontractors in Japan or in overseas.
Inspection system is also prepared either in Japan or in overseas.

Delivery

Deliver the products according to the requested date and place under the well-managed production control both in Japan and in overseas.
FAQ for OEM
Can we make original bags with our requested size and silhouette?

Though it depends on the request, Maruyoshi has experience to make various shapes of bags and try to meet your request.
What else can be produced other than bags?

Not only bags but also wallets, coin cases, pouches can be produced.
How much does it cost to make bags?

Quotation will be submitted after your request is studied.
What is the minimum of quantity of one order?

The Minimum of Quantity is 100 pcs / color / style for made in Japan, and 300 pcs / color / style for made in overseas.
Where to produce will be suggested depend on your request (delivery, estimation, lot).
What will cost to produce?

Cost for sample bags and Mold cost if special decoration is requested will be occurred other than production cost.
How can we make payment?

Regarding Sample cost and Mold cost needs to be paid in advance.
Regarding the bulk production, it will be decided after discussion.